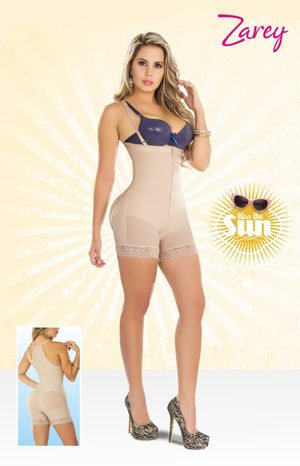 Powernet Bodyshaper 311-1
Focus on your waist,buttocks, and thighs!
This all-in-one cincher is designed to reshape your midsection, buttocks, and thighs when worn with your athletic apparel with it's uncovered shoulders/ crossed straps design. Wearing this garment everyday can decrease your waist size 1-4" within the first 30 days of use.
-Made with Powernet.
-Butt lifter body shaper with covered open holes.
-Shapes your waist.
-Reduces the abdomen.
-Corrects posture.
-Lifts up the breasts.
-Shapes thighs.
-Removable straps.
-Anti-Allergenic cotton lining material.
-Lace embroidery.
-Front zipper.
-Greater prominence of buttocks.
-Maximum Control.