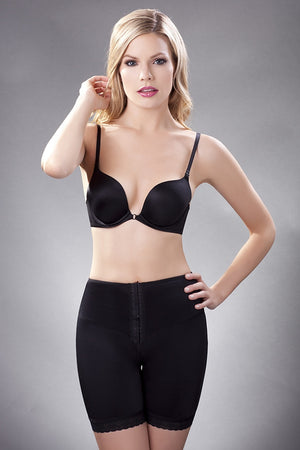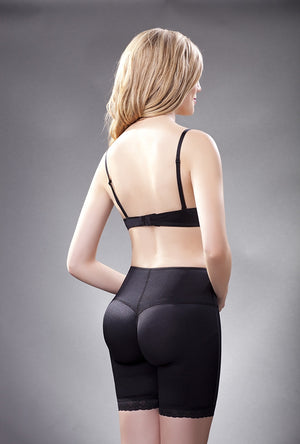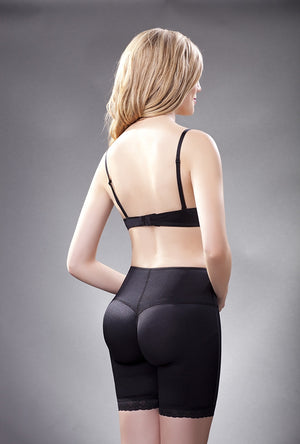 Short Shaper 165(HIGH WAIST)
This b
utt boosting high waist mid-thigh shaper with front closure tones and lifts the inner thighs while naturally lifting the buttocks.
-Made with high quality Cotton, Latex, Spandex, and Nylon.
-Cotton gusset for easy bathroom use.
-Middle latex lining slims lower tummy.
-More enhancement in gluteus.
-Lace embroidery.
-Extra Firm Control.