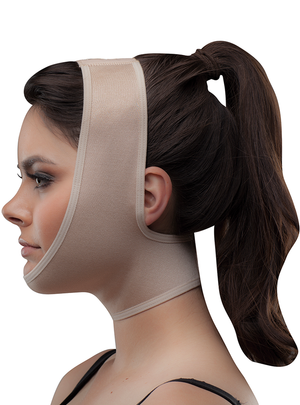 Chin Strap
Just the right amount of compression needed after surgery!
This garment provides support for the chin, face and neck after cosmetic surgery. 
Adjustable hook-and-eye closures on the top of garment.

 Can be worn after brow-lift, face lift, neck lift, liposuction (face, chin, neck), chin & jaw augmentation.

Can be worn to reduce any fat that you may have accumulated in the chin area.