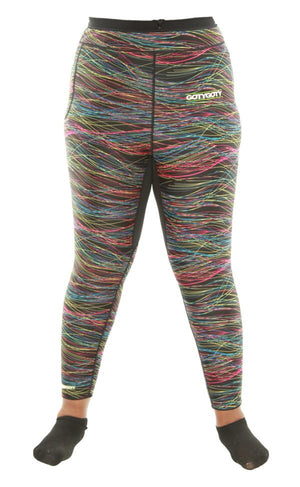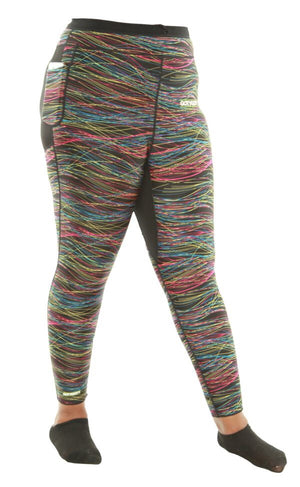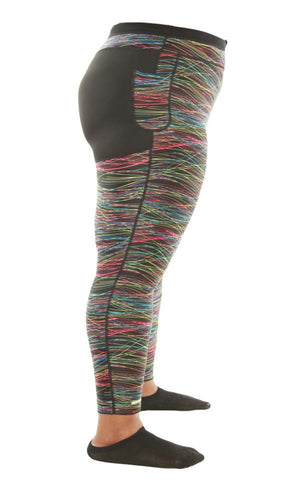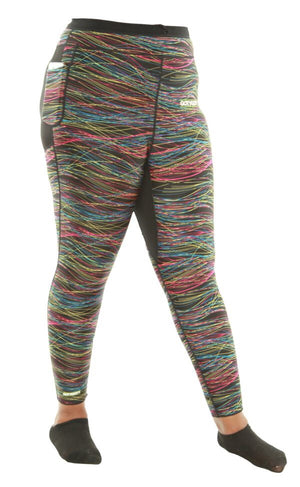 Gangna Style Rainbow 2.0
Comfortable hot slimming pants made with our magic fabric to help you sweat more during your workouts. Grow your butt while slimming down your thighs and legs. These pants are ideal for any workout, long walk, and running. Great for enhancing muscle performance and improving circulation. 
Why you will enjoy these pants?
· Very close-fit, super comfortable
· Perfect curved seams for a good silhouette
· Hidden inside pocket to stash cash, keys & other items.
· Comes with a cord that will stop the pants from rolling down, you can adjust the cord to the size you need to hold the pants tight enough so they can stay in place when you move.
· Cell phone/music player sized side pocket.
· Wide slimming waistband to help hold & tone the stomach
· Helps you generate sweat whenever you are active.
· Maximizes your fitness routines, by increasing your body temperature.
· Made of 60% neoprene, 15% nylon, 15% polyester, 10% lycra
· Available in 4 sizes(2XL, 3XL, 4XL, 5XL). 
Caring for your product/washing instructions:
This product should be washed after each use specially if it was used for a workout session.
· Hand wash in cold water with a mild detergent & hang dry
· Do not use fabric softener
· Do not bleach
· Do not iron
· Hang dry/ Line dry
Suggestions/recommendations:
To achieve great results using your GotyGoty apparel, it is best to wear them every day or at least 5 days a week for few hours even if you are not exercising. You can wear them inside your work clothes. GotyGoty apparel can really help you stay warm in the coldwinter season.To better enjoy your GotyGoty apparel, stay active, eat clean, and drink lots of water.